Sunrise Group Achieves Impressive 75th Ranking Among the Top 500 Chinese Petroleum and Chemical Companies in 2023
2023-09-14
On September 13th, the prestigious Top 500 Chinese Petroleum and Chemical Companies Conference and the Summit Forum for Accelerating the Construction of World-class Companies, convened in Puyang, Henan. The event spotlighted the pivotal role of the petrochemical industry in driving economic growth while emphasizing ecological considerations and a commitment to green, low-carbon development. In a remarkable feat, Sunrise Group clinched the 75th position on the list, marking its debut in the top 100 and a remarkable ascent of 26 places compared to the previous year, thus reaching an all-time high in its corporate journey.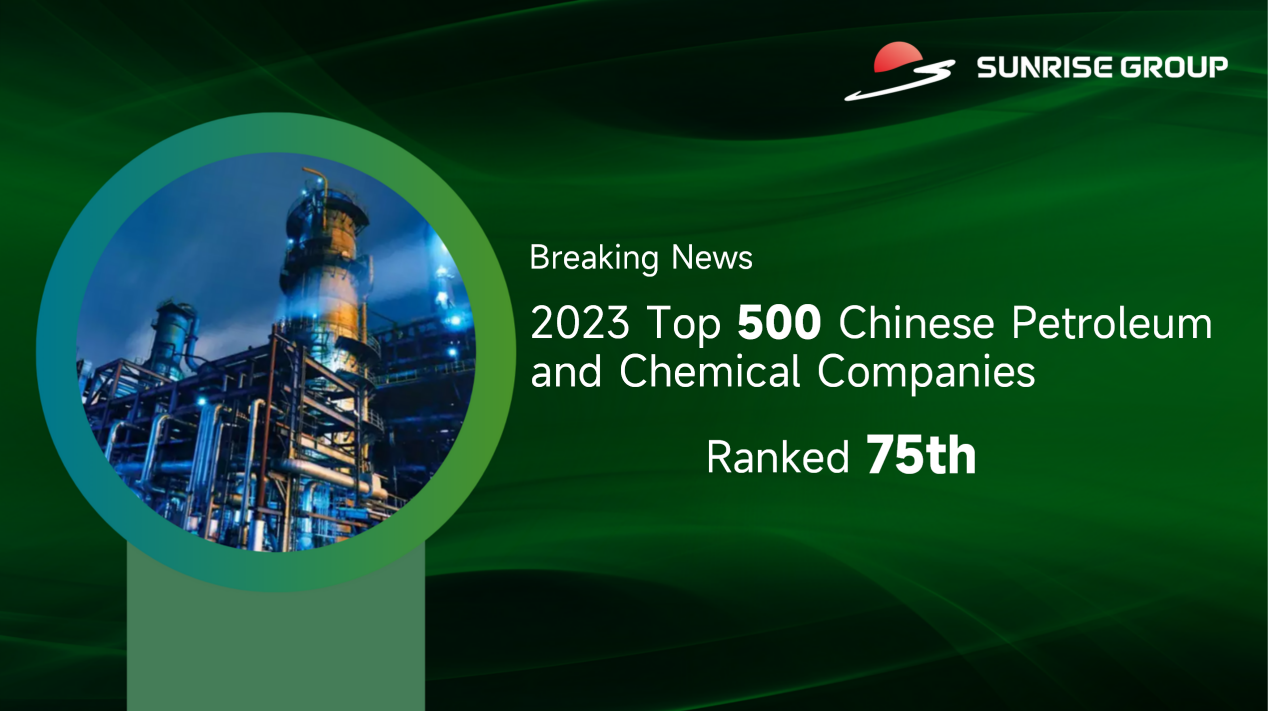 The forum served as a platform for in-depth dialogues encompassing corporate strategy, product innovation, operational efficiency, economic performance, customer and market services, all with a singular aim: enhancing the core competencies of the participating companies to meet world-class standards.

With the acquisition of Taizhou Dachen Pharmaceutical, Sunrise Group's diverse product portfolio and industrial reach continued to expand, paving the way for broader market presence. Looking ahead, Sunrise Group remains steadfast in its commitment to modernize its industrial ecosystem, with innovation serving as the primary catalyst for high-quality development. The organization is poised to seize opportunities amidst fierce international competition, positioning itself to provide customers with products and services that meet and exceed global benchmarks.