Ethylene glycol – an Overview
2022-07-18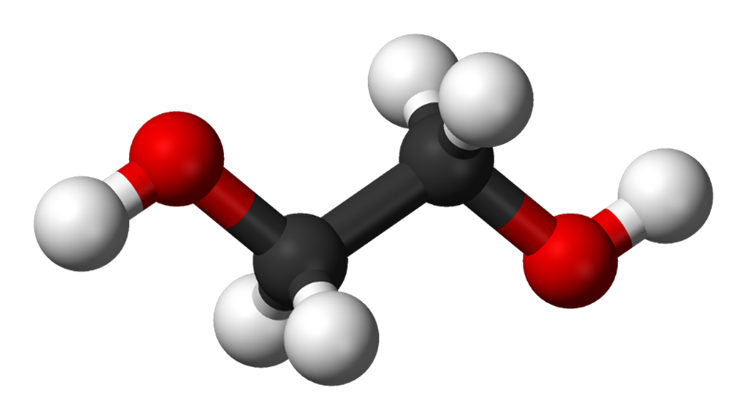 Ethylene glycol (CAS No.: 107-21-1) is a colorless, odorless, low-toxic transparent liquid at room temperature and completely miscible with water and acetone. It is a key raw material of the petrochemical industry, referred to as "MEG" or "EG". Interestingly, sometimes people call it "glycol" because of its sweet taste. But you must not take a bite, above all, it's toxic!
You may think that ethylene glycol is far away from our lives. In fact, all the essential fashion and apparel fabrics and clothing we buy, even the antifreeze in cooling and heating systems, are all made of ethylene glycol.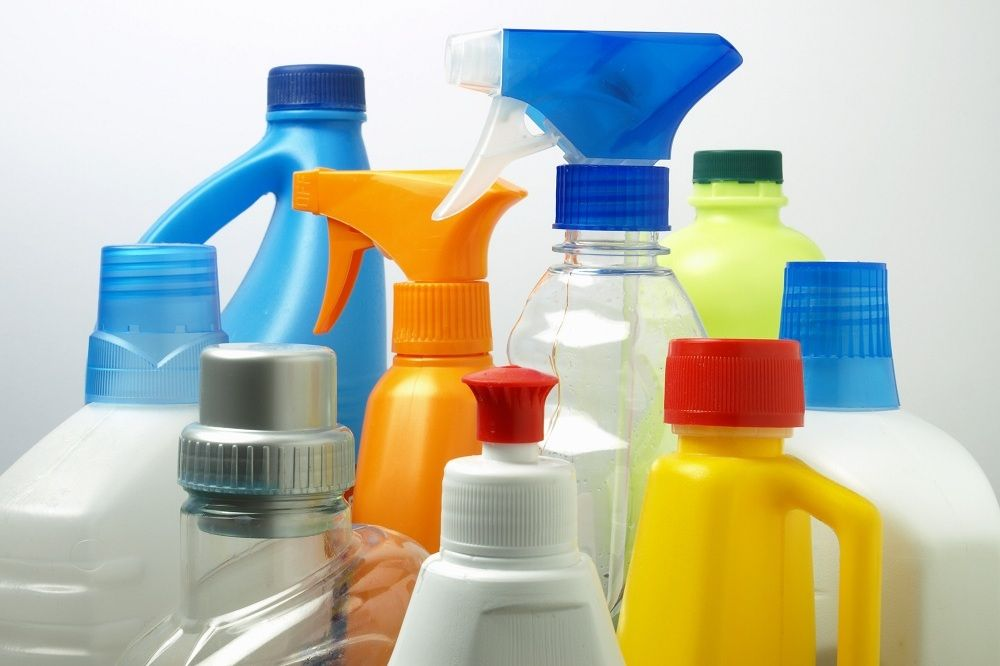 If you do find EG is closely connected to our lives, you are not alone. Now let's learn more about ethylene glycol!
Where does EG come from?
EG comes from the world's three major energy sources: crude oil, natural gas, and coal. Based on multiple raw materials, there are two kinds of technologies for the production of ethylene glycol in the industry: oil-based route and coal-based route. The oil-based route has been demonstrated to be a more commonly used process.
Oil-based feedstocks such as naphtha, have large yields of EG (around 70%) whereas ethane has lighter yields (around 30%).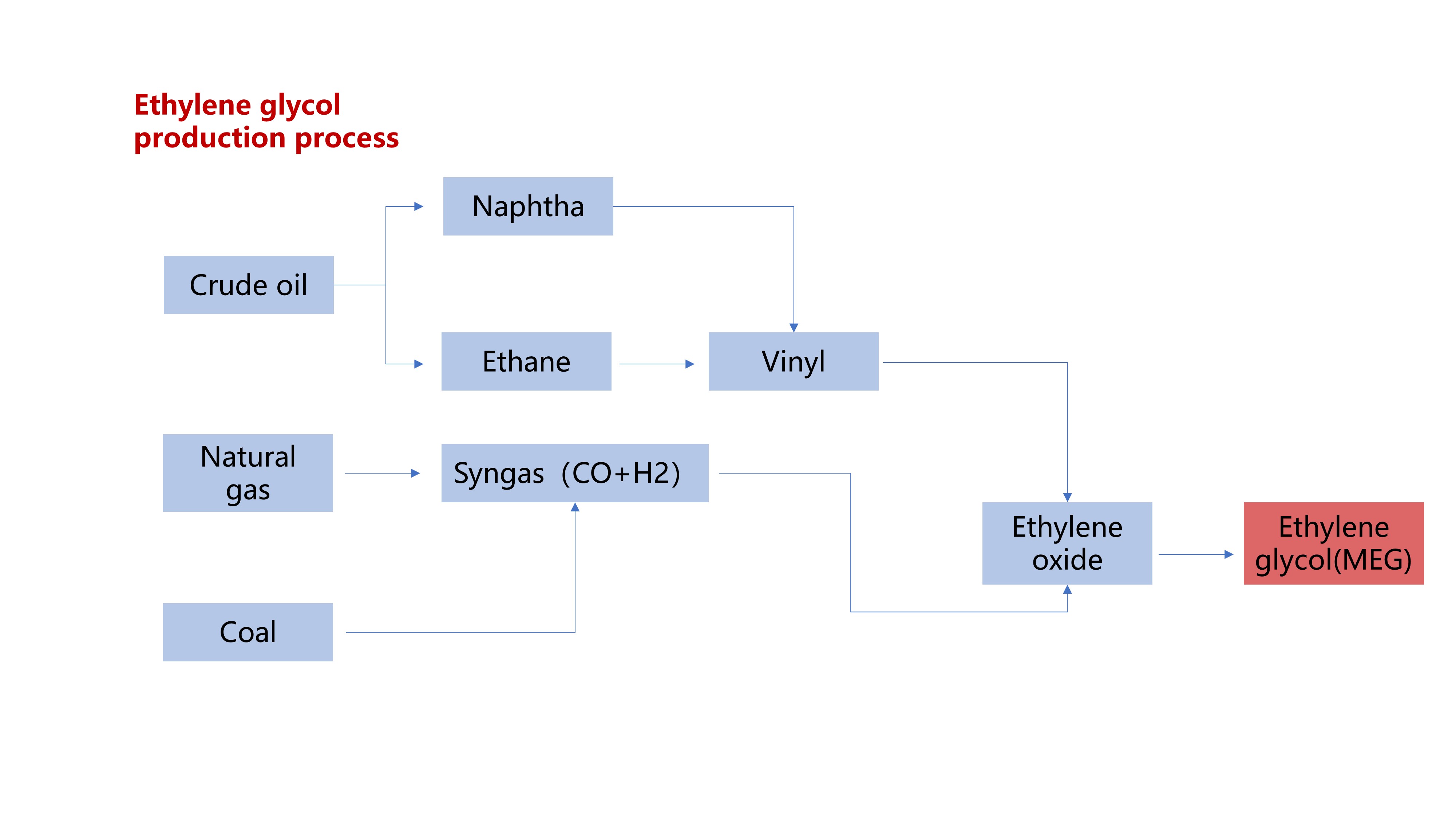 The non-petroleum route method uses natural gas, coal, or biomass resources as raw materials. Due to China's energy situation "rich in coal, poor in oil, and low in gas", coal continues to play a dominant role. Coal-to-ethylene glycol process is a unique process in China. Presently, the capacity proportion of coal-to-ethylene glycol occupies about 1/3, and it is assumed that the capacity will increase significantly within just a few years and exceed 1/2 of the total capacity.

Where does EG go?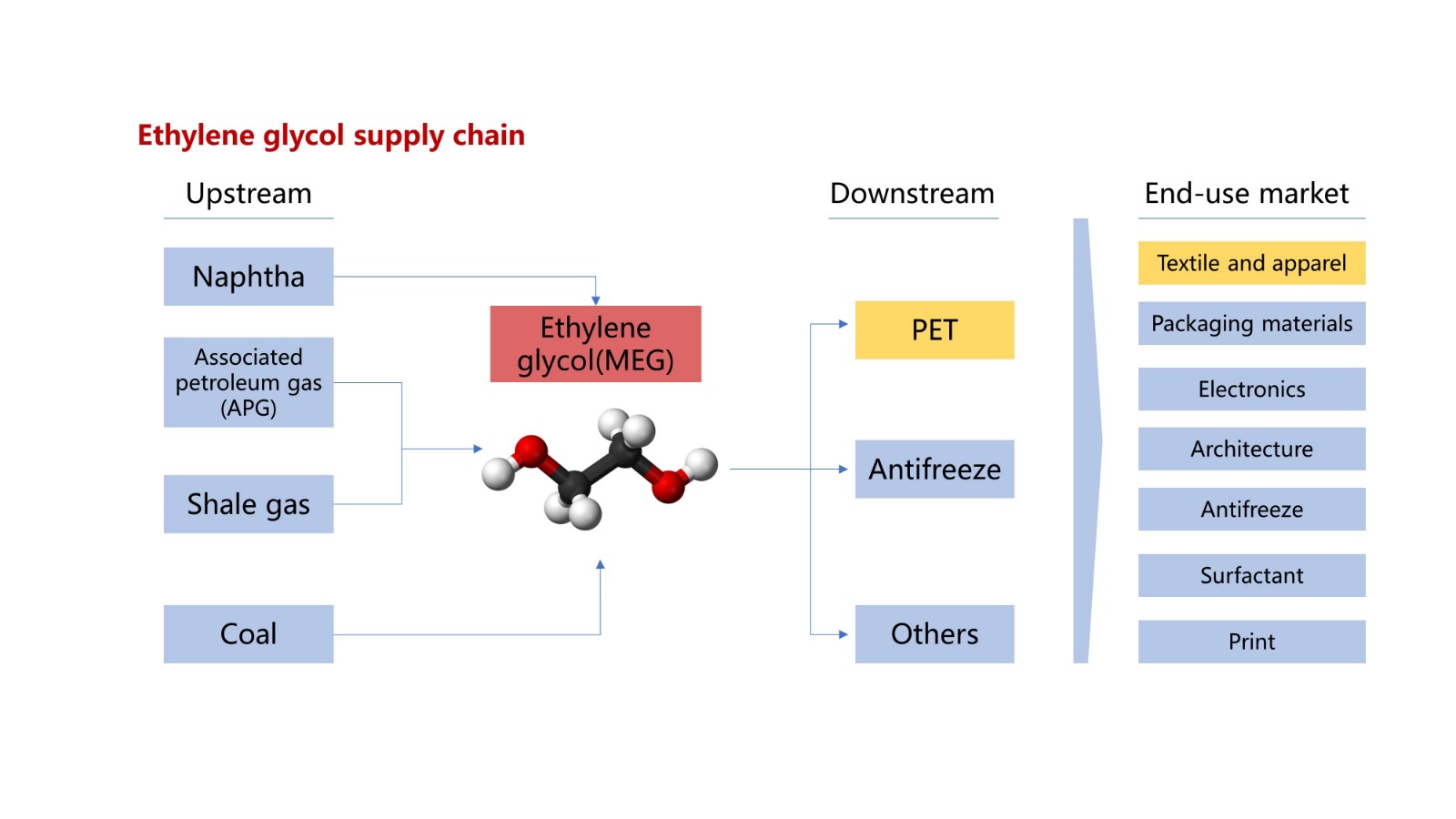 In the plastic industry, ethylene glycol is an important precursor to polyester fibers and resins, namely polyethylene terephthalate (PET). The clothing you wear is made of polyester, which is also major use of ethylene glycol.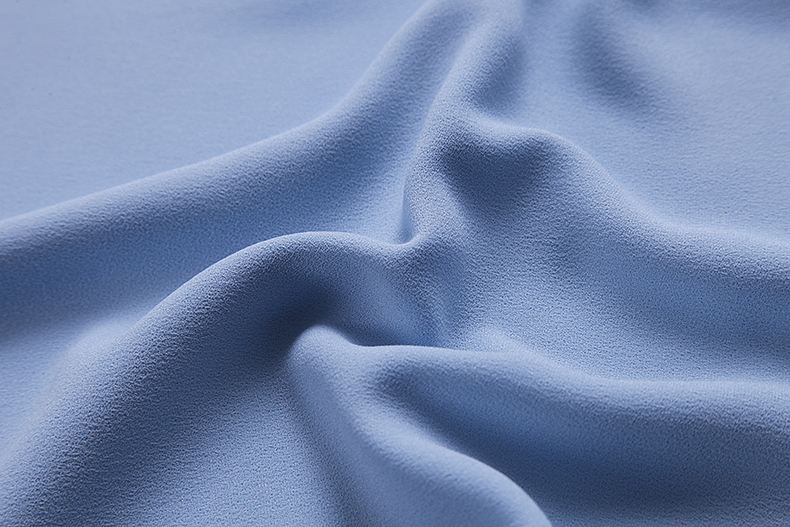 The other ethylene glycol is used as antifreeze in automobile radiators, lubricants, plasticizers, coatings and prints. Those who drive must know antifreeze can avoid the water freezing damage in winter and reduce the possibility of biol-over during summer driving.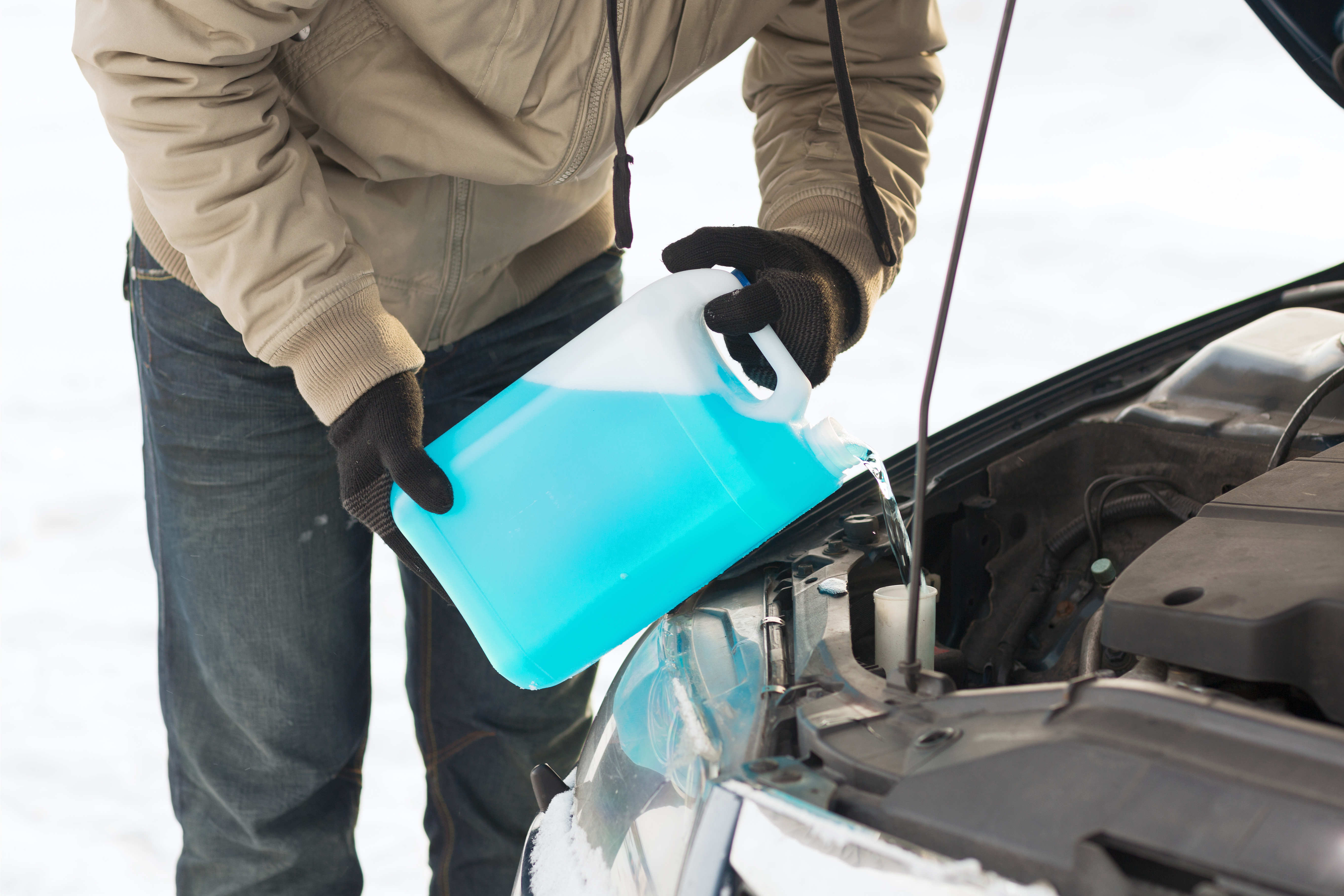 Ethylene glycol market size current and future growth
As one of the world's largest ethylene glycol consumer markets, China has imported a large amount of ethylene glycol and has a high degree of foreign EG dependence. However, because of optimization of the domestic coal-to-ethylene glycol process yearlong, the imports have declined.
From 2017 to 2021, with the growing expansion of production capacity and the downstream demand, the production of ethylene glycol has increased annually. In 2021, the domestic ethylene glycol production capacity is nearly 21.45 million tons, the output is about 11.8 million tons, and the capacity utilization rate is 55.01%.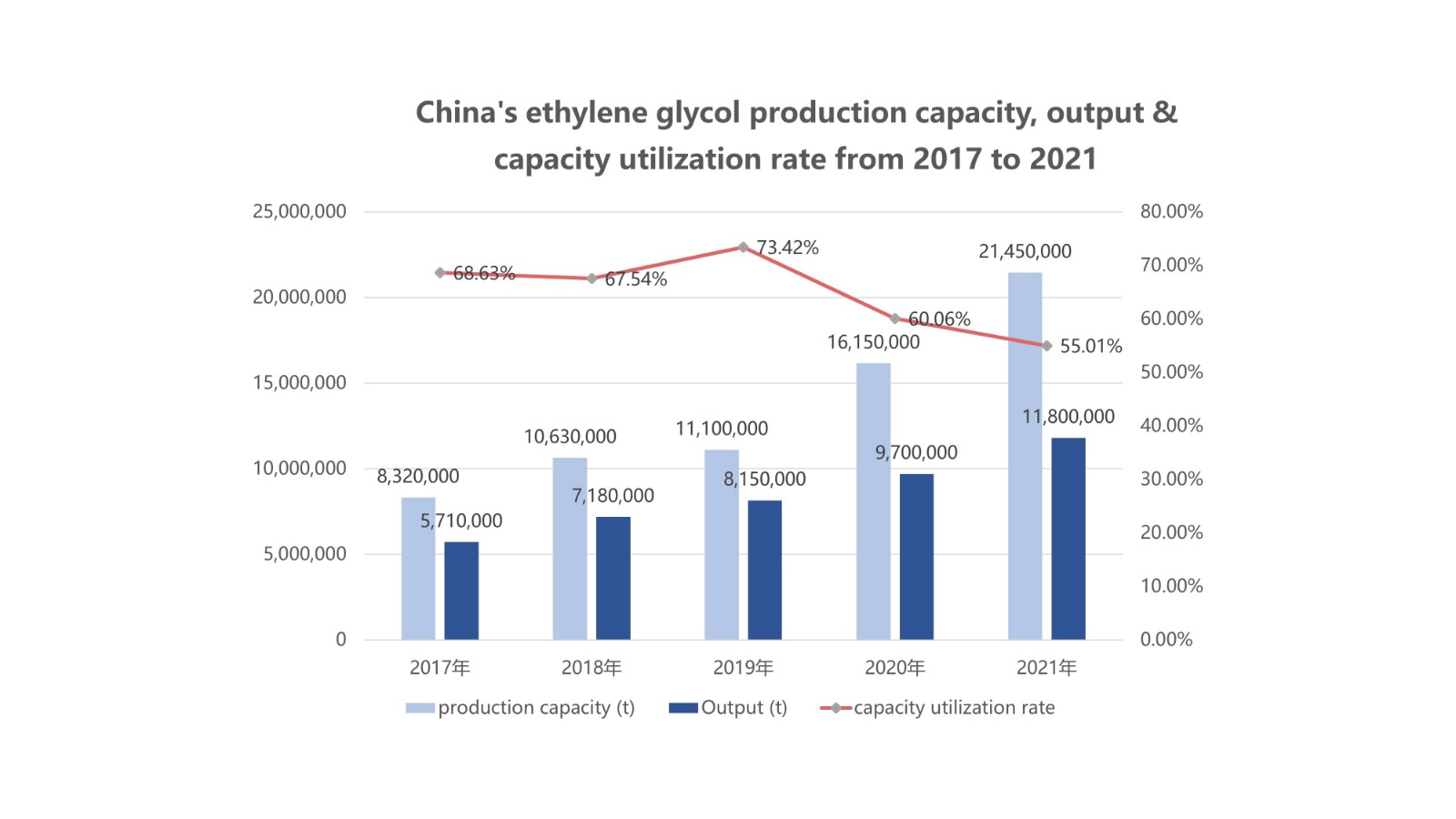 The Mono-Ethylene Glycol market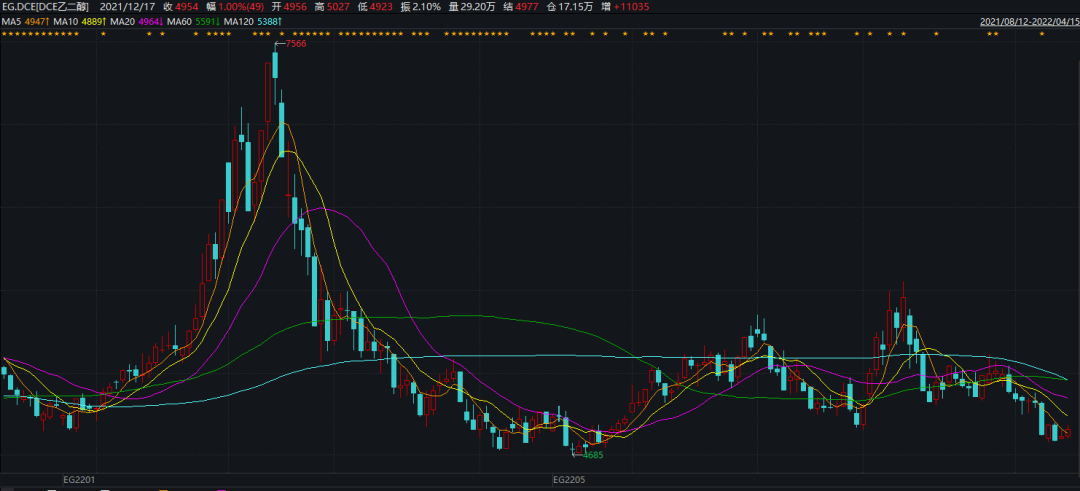 Since the beginning of 2022, with the continuous rise of oil prices at the cost end, the profit of ethylene glycol has continued to shrink. Compared with other polyester varieties, the overall performance of ethylene glycol is weak. On the one hand, the commissioning of integrated refineries is constantly impacting the bottom line of costs; on the other hand, port inventories are showing an accumulation trend. The nature of the long-term oversupply of ethylene glycol has not fundamentally changed.
If you are still worried about the low quality of ethylene glycol, or if you plan to purchase or sell ethylene glycol, please feel free to contact us if you need any further information. We're committed to delivering you unique products and services.